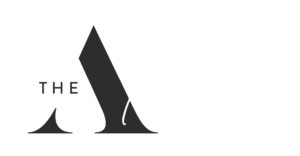 It all started in an empty Minnesota
hotel lounge.
In April of 2015, Amanda was invited to speak at a PPA event in Minnesota. While sitting in the empty hotel lounge, busily prepping for her presentation on photographer sales systems, Adam boldly walked up to her, stuck out his hand, and said, "Amanda? I'm Adam!"
You see… the two had conversed a few months before about a sticky situation that had forced their introduction due to similar logos (both their initials are AH, after all). And after a few replies back and forth, they both had found a level of respect and professionalism in each other that they honestly hadn't previously expected. Adam was a graphic designer himself and Amanda knew the process of design (even though she sucked at it) so they found a distinct commonality in the exchange.
As soon as Adam formally introduced himself to Amanda, that was it. They spent the rest of the down time at that conference in the hallways, meeting rooms, and lobby discussing how they could work together on templates and resources to help busy photographers get their lives back. Adam's incredible design talents paired with Amanda's unmatched marketing brain created the perfect duo to take on the challenge.
At that very conference, the first Engage Inquiry Guide was born. Hundreds of designs and thousands of 'hey, I have an idea' conversations later, the duo has created a shop filled with time-saving, money-making templates, tools, and resources for photographers. And they're not done yet. 
get to know amanda + adam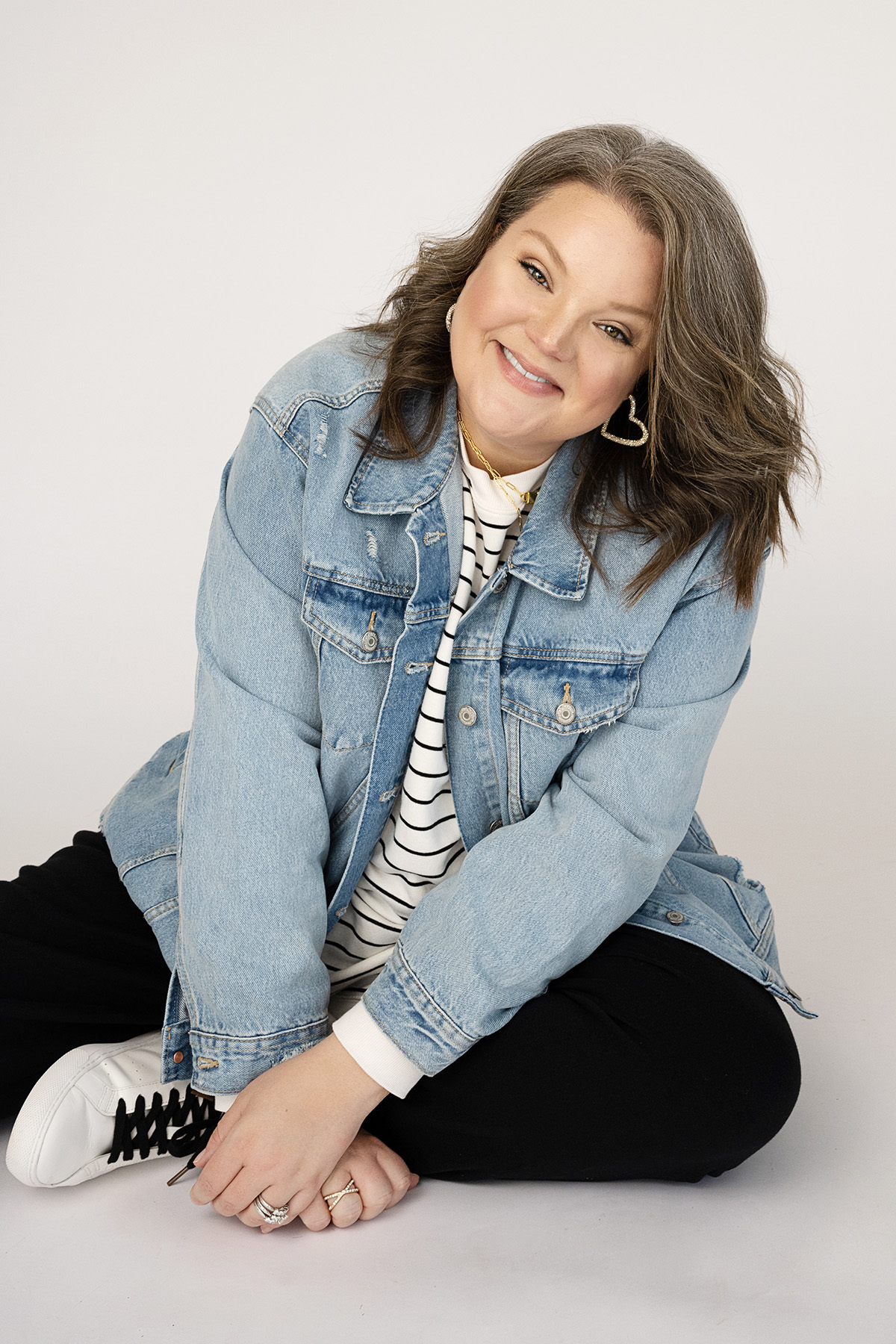 With a talent of dreaming up an idea and insisting it be designed, uploaded, and launched by the following week, Amanda brings an unmatched knowledge of today's modern photographer's needs to the A-List team. As a photographer herself, she's constantly creating new ways for the industry to better serve their clients while saving tons of time and headaches. Amanda is all about functionality of her products, and it shows in the success that thousands of photographers have had running smarter, more profitable businesses thanks to the A-List Shop products and Amanda's photography education courses at A-List Creatives.
Photographer by trade, designer by accident, Adam splits his time between photographing Minnesota high school seniors and families and bringing Amanda's big ideas to life in the form of organized, easy to use, and practical templates and resources that fill the shop. His keen eye for design, layout, and organization is an invaluable asset to the photographers that the A-List Shop serves. With 10+ years as a photographer and designer in the photo industry, Adam is eager to share his expertise with photographers ready to level up their business through great design.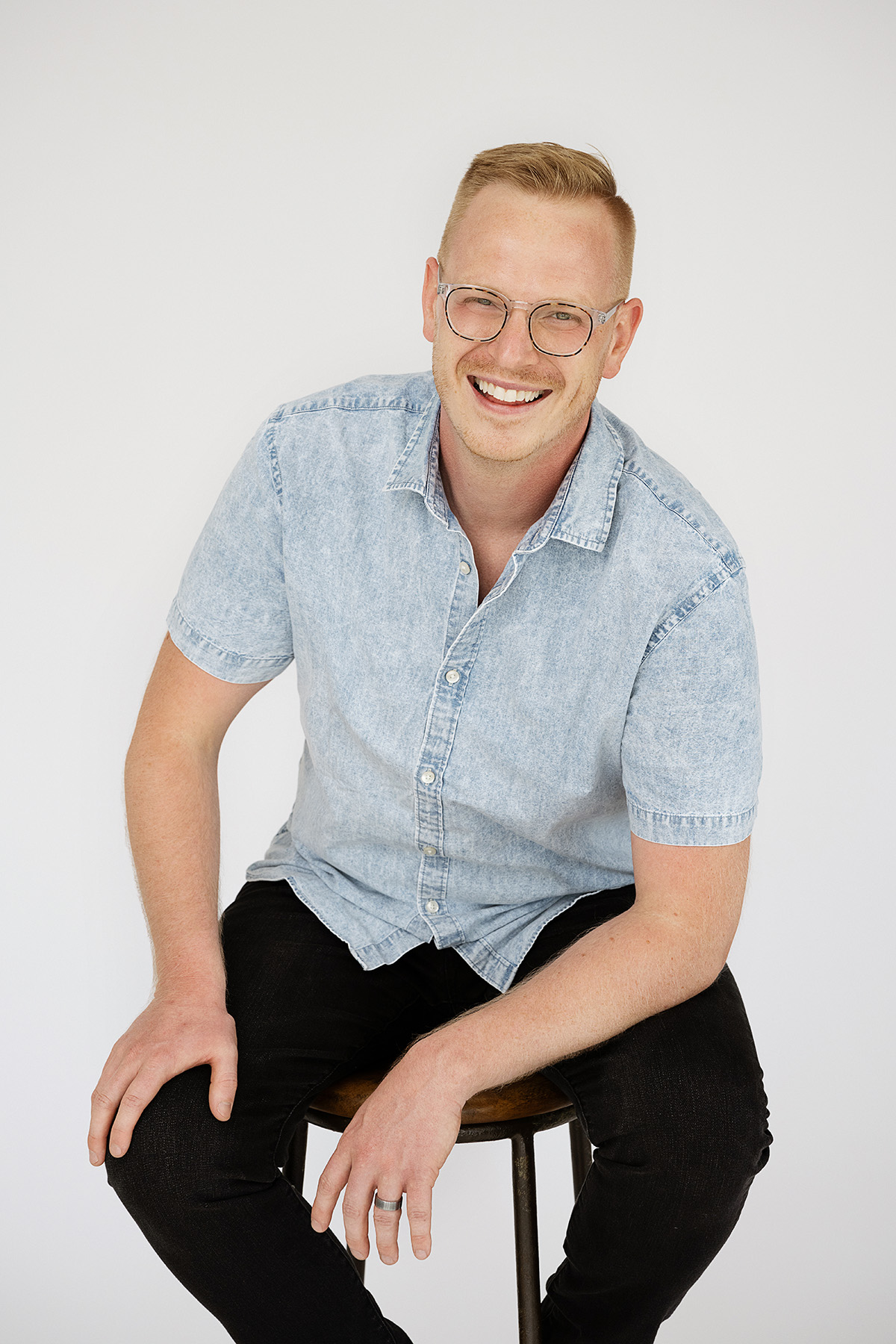 Time is your most valuable commodity.
As a business owner, that time always seems to be fleeting. But it doesn't have to be. We've made it our mission to create get-your-life-back tools and resources for today's photographer. We're holding ourselves to a higher standard than just pretty designs. While important, pretty design is not what drives us. Your success and the success of your business does.

Each product we create must meet three requirements. They must save you time, make you money, and simplify your life or the lives of your clients. Because spending time with your family, reading that book that's been waiting on your nightstand, and cuddling your fur babies shouldn't take the back burner to your business.